Max Charging Booster: Charge Mobile Battery Fast
Su Max Charging Booster
Ultimate rapid fast battery charging app for android to boost up charging speed by killing background running process, adjust brightness level, and closing heavy resources and battery consuming apps that drain battery during charging process and charge battery slow. Fast charging app for android easy to use tool for better phone and battery performance. Reduce time and save energy with is super-fast battery charger. Charging master for android detect and close the battery draining and heavy resources consuming apps. This fast charging apps boost charging speed by phone optimal setting like brightness, Bluetooth disable, location disabled etc.
» Reduce Battery charging time on just single Tab
» Easy to use super-fast charging app 2019
» Clean RAM – Kill background applications and running services (Automatic)
» Automatically reduce screen brightness to lowest or auto.
» Other phone optimized performance.
how to user Max Charging Master
1. Plugin your phone adaptive charger.
2. Open Fast charger app
3. Tab to boost button for fast charging
4. Charging process will be boost after the phone optimization process
Just download this fast charging app and charge your mobile fast and rapidly. Mobile charging is now ease and comfort to charge mobile fast, rapid and quick. Monitor Phone battery heath, phone battery temperature, battery usage, Ram usage. Kill all apps running in the background and consumes battery services such as Wi-Fi, 3G, mobile internet, blue tooth ... so will cause faster charging.
Features of Max Charging master: Charging Master for android
✓ Charging Complete Notification
✓ Fast Charging Mode ON/OFF
✓ Charging Full Alert
✓ Charging adapter plugin sound
✓ Battery Time Notification
✓ Open app auto when Adaptive charger connect to the phone
✓ Kill background running task and process while screen turn on
✓ Automatically reduce screen brightness to lowest or auto.
✓ Other phone optimized performance.
Caratteristiche Max Charging Booster
Versioni Precedenti
Altro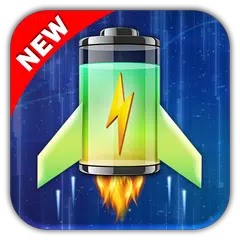 Max Charging Booster: Charge Mobile Battery Fast
1.0
APK
Requires Android: Android 4.0+
Screen DPI: 120-640dpi
SHA1: f49f0a4af2e3195321473257a1b31ca76ff8d85b
Size: 5.94 MB
Maggiori Informazioni
Data Aggiornamento:
2019-06-13
Aggiornamento Necessario: