Livery Skin BUSSID SHD HD DAN XHD
Su Livery Skin Bussid SHD HD DAN XHD
Indonesian Skin bus simulator (bussid) application is here to greet Indonesian simulator bus livery fans or commonly called bussid livery. This time Indonesia's skin bus simulator is here to fulfill all the wishes of Indonesian bus lovers for Indonesia hd simulator bus livery needs as well as xhD quality skin bussid, as well as bussid shd. Bussid Shad Livery, Bussid HD Livery, and Bussid Arjuna XHD Livery or Bussid Livery XHD.
This bussid livery or skin bussid application display is very friendly and easy and offers practicality in its use and you will get the latest bussid livery, bussid update livery, as well as bussid hd, shd, or xhd livery quality that will offer good picture quality and clear bussid livery . bussid shd, hd livery and xhd or arjuna xhd.
Come on, immediately download this Indonesian skin bus simulator and get a bussid update livery that has skin bussid from several versions such as the SHD bussid livery, Livery bussid HD or Livery business XHD and arjuna XHD. Immediately get the Indonesian bus skin simulator simulator SHD HD XHD.
The next update will be added with a bussid livery or an Indonesian skin bus simulator. Immediately install a skin bus simulator that has a bussid SHD, HD livery and the most complete bussid arjuna xhd or xhd livery.
Install the bussid livery immediately and install the BUSSID game.
Aggiornamento Livery Skin Bussid SHD HD DAN XHD 6.0
fix bug
Update of the skin and livery bussid with the quality livery bussid HD, SHD, XHD
Caratteristiche Livery Skin Bussid SHD HD DAN XHD
Versioni Precedenti
Altro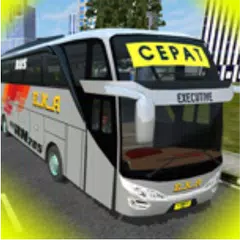 Livery Skin BUSSID SHD HD DAN XHD
6.0
APK
September 11, 2018
9.68 MB
Requires Android: Android 3.0+
Architecture: armeabi, armeabi-v7a, x86
Screen DPI: 120-640dpi
SHA1: bdd8d2315e8129eafe9fa4b014ddda9b2a6bef89
Size: 9.68 MB
What's New:
fix bug
Update of the skin and livery bussid with the quality livery bussid HD, SHD, XHD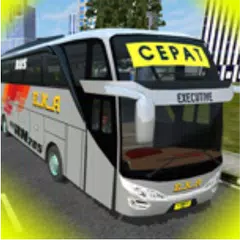 Livery Skin BUSSID SHD HD DAN XHD
5.0
APK
Requires Android: Android 4.0+
Architecture: armeabi, armeabi-v7a, x86
Screen DPI: nodpi
SHA1: 7496324b4de7cb7cd9c94b2136fca7681c1c79d4
Size: 14.5 MB
What's New:
fix bug
Update of the skin and livery bussid with the quality livery bussid HD, SHD, XHD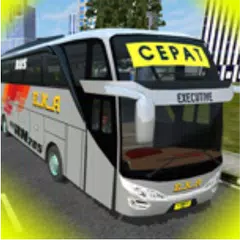 Livery Skin BUSSID SHD HD DAN XHD
4.0
APK
Requires Android: Android 4.0+
Architecture: armeabi, armeabi-v7a, x86
Screen DPI: nodpi
SHA1: 61b9bfe3b5c7351f7aea7d8abb1c21de5bb5e8d3
Size: 14.5 MB
What's New:
fix bug
Update of the skin and livery bussid with the quality livery bussid HD, SHD, XHD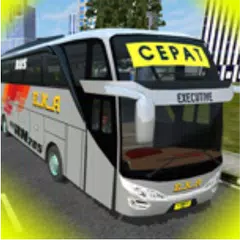 Livery Skin BUSSID SHD HD DAN XHD
3.0
APK
Requires Android: Android 3.0+
Architecture: armeabi, armeabi-v7a, x86
Screen DPI: 120-640dpi
SHA1: 3a5ac226189b4c8641bdb67c7c42712647235ea7
Size: 16.37 MB
What's New:
fix bug
Update of the skin and livery bussid with the quality livery HD, SHD, XHD
Maggiori Informazioni
Data Aggiornamento:
2018-09-10
Aggiornamento Necessario: