Multiling O Keyboard + emoji
Bewertung der Redaktion
Super lightweight (~ 1/3 MB) yet flexible and powerful soft keyboard. Plus an English plugin still less than 1 MB.
Über Multiling O Tastatur
Multiling O Tastatur (Paketname: kl.ime.oh) wird von Honso entwickelt und die neueste Version von Multiling O Keyboard + emoji pie.1.0.2 wurde am 3. September 2020 aktualisiert. Multiling O Keyboard + emoji liegt in der Kategorie von Effizienz mit der Funktion von Multiple languages and Support for Themes usw. Sie können alle Apps von dem Entwickler der Multiling O Keyboard + emoji durchsuchen und 120 alternative Apps zu Multiling O Keyboard + emoji auf Android finden. Derzeit ist diese APP kostenlos. Diese App kann auf Android 4.4+ auf APKFab oder Google Play heruntergeladen werden. Alle APK/XAPK Dateien auf APKFab.com sind original und 100% sicher, schnell herunterzuladen.
aka "MultilingO". "OKeyboard" or "OKey"
O for Omni
Super lightweight (~⅓MB) yet flexible and powerful.
- All in one, multilingual ( >200 languages)
- Accurate gesture input (swipe)
- Save battery power
- PC keyboard layout (DIY)
- Gesture oriented (super fast to enter special symbols, words or sentences)
- Resizable and easy positioning. Fits all screen sizes (phone, phablet, tablet…)
- Unlimited themes with style and color mixing (mix your very own shade of pink or purple ).
- Better color Emoji Sticker ⚽👍🙋 for Lollipop, KitKat, smiley :-) , emoticon 😁, symbols ★☏♘⚄ , kaomoji (ง°▼°)ง feel free to create your own ԅ(ˆ。ˆԅ)
- Fun text transformation tool: ξχ๑тïς тεχт, ‌🇧‌🇮‌🇬 , ⓒⓘⓡⓒⓛⓔⓓ or wide.
- Calculator i.e. (4+5)-(6-3)=6
- Autotext
- Split, floating (for ssh terminal) or dock.
- Multiple layouts: QWERTY, QWERTZ, AZERTY, DVORAK… or design your own (DIY, Chubon, KALQ)
- 5-row or 4-row layouts
- Ultra customizable. The only one that let you design your own layout (DIY layout)
- Easy switch between languages, layouts, voice input, or even other keyboards.
- T9 prediction
- Flick or Multi-tap
- 日本語 romaji or Flick keyboard.
- 6 predefined layout for 한국어 (천지인, 나랏글, Flick…)
- Edit mode (lockable). You can select text, copy, cut and paste …
- Modern or retro (DIY)
- Colorful, pink, purple, neon or monochrome (Mix it yourself)
- Physical or Bluetooth keyboard (all keys can be remapped to the soft layout)
- No internet permission = safer
For color iOS 6 emoji, please install Emoji Codec 2
About the gesture input:
- The home brew "swipe" algorithm is very young, so don't expect it works exactly like other swipe keyboards. I want to keep the algorithm simple and small.
Tips:
- For long words, try not to swipe the whole word (You may append gesture).
- Make sharp corner for better prediction.
a.k.a The next generation of Multiling Keyboard, Tablet keyboard, DIY keyboard, emoji keyboard, Floating keyboard.(maybe conflict with Paranoid)
Aceh
Afrikaans
Alemannic
Apache
Asturian
Azerbaijani
Indonesian
Malay
Javanese
Sundanese
Kabyle
Berber
Bosnian
Catalan
Czech
Chamorro
Shona
Choctaw
Chuvash
Danish
German
Navajo, Navaho
Dinka
Estonian
Tok Pisin
Alsatian
English
English
Spanish; Castilian
Esperanto
Basque
Ewe
Faroese
French
Fula; Fulah; Pulaar; Pular
Irish
Scottish Gaelic; Gaelic
Galician
Kikuyu, Gikuyu
Albanian
Hausa
Hawaiian
hən̓q̓əmin̓əm
Croatian
Igbo
International Phonetic Alphabet
Xhosa
Zulu
Icelandic
Italian
Karen pwo,sgaw
Karenni
Kalaallisut, Greenlandic
Kanuri
Swahili
Klallam
Haitian
Kurdish
Sioux, Lakota
Latin
Latvian
Lithuanian
Lingala
Linux
LISU
Lojban
Luba
Lushootseed
Hungarian
Malagasy
Maltese
Manchu
Maori
Mayan
Mingo
Creek, Muskogee, Muscogee
Dutch
Norwegian Bokmål
Norwegian Nynorsk
Uzbek
Occitan
Oromo
Polish
Portuguese
Portuguese
Tahitian
Romanian, Moldavian, Moldovan
Quechua
Sorbian
Cebuano
Slovak
Slovene
Somali
Serbian
Sibe
Finnish
Swedish
Wikang Tagalog
Taqbaylit
Vietnamese
Tzerng Koang
Turkish
Turkmen
Venetian
Cymraeg
Winaray
Wolof
Yoruba
Zazaki
Belarusian
Bulgarian
Kyrgyz
Kazakh
Macedonian
Mongolian
Russian
Serbian
Tatar
Tajik
Tuvan
Ukrainian
Uzbek
Arabic
Malay
Kazakh
Maṣrī
Mazandarani
Panjabi
Pashto
Persian
Sindhi
Soranî
Urdu
Uyghur
Javanese
Sundanese
Baybayin
Bugis
Kayah Li (Karenni)
Khmer
Lao
Mon
Myanmar (Now let you choose Zawgyi)
Thai
Tibetan
Nuosu, Yi
Korean
Chinese
Japanese
Assamese
Awadhi
Bengali
Bihari
Bishnupriya
Divehi
Dzongkha
Gujarati
Hindi
Kannada
Malayalam
Marathi
Meetei Mayek
Nēpāl bhāṣā
Nepali
Oriya
Panjabi
Sanskrit
Saraiki
Sinhala
Tamil
Telugu
Amharic
Armenian
Cherokee
Cree
Ge'ez
Georgian
Greek
Greek
Hebrew
Inuktitut
Margaluri nina
Ojibwe
Pontic
Syriac
Manchurian
Tifinagh
Tigrinya
Yiddish
Multiling O Tastatur pie.1.0.2 Update
Fixed some broken website issues
Multiling O Tastatur Besonderheiten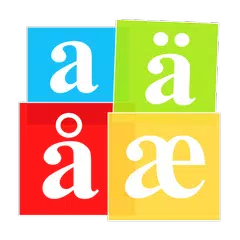 Multiling O Keyboard + emoji
pie.1.0.2
APK
5. September 2020
522.58 KB
Requires Android: Android 4.4+
Architecture: arm64-v8a
Screen DPI: 160-480dpi
SHA1: 3baa0cc1319c5b550bb1c3871b6173c7e5e6f2bd
Size: 522.58 KB
What's New:
Fixed some broken website issues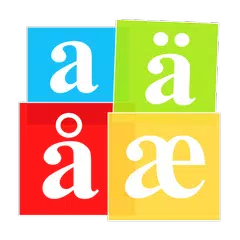 Multiling O Keyboard + emoji
pie.1.0.1
APK
10. Oktober 2019
573.23 KB
Requires Android: Android 4.4+
Architecture: armeabi, armeabi-v7a, x86
Screen DPI: 160-480dpi
SHA1: 26a514be716256004c8998a591b37ddb4782bdd2
Size: 573.23 KB
What's New:
- Fixed Android Pie issue
- New feature: Settings -> Keys -> Key Modifying Rules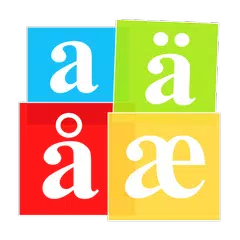 Multiling O Keyboard + emoji
0.54.2.4
APK
Requires Android: Android 2.1+
Architecture: armeabi
Screen DPI: 160-480dpi
SHA1: ac8bfd7c15cb63756d7430d061111785abf1a8a9
Size: 540.31 KB
What's New:
v0.54.2.4
🐙 Misc fixes
v0.54
🐙 Fixed auto sizing bug
🐸 "Guess missing letters" beta
Settings → word prediction → word prediction → Guess missing letters
v0.53.3.8
⚽ Multitap key, read this for more information
v0.53.1
⚽ [CURSOR] key, read this for more information
⚽ new option for gesture input (swipe) behavior.
To use it:
Slide gear key → automatic → disable insert space after swipe and enable insert space before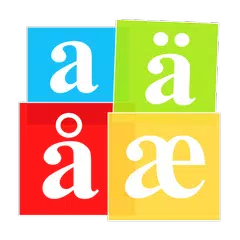 Multiling O Keyboard + emoji
0.54.2.3
APK
Requires Android: Android 2.1+
Architecture: armeabi
Screen DPI: 160-480dpi
SHA1: 1463b048923c19515899b99da9bfde6824c7c9e8
Size: 538.74 KB
What's New:
v0.54.2.3
🐙 Misc fixes
v0.54
🐙 Fixed auto sizing bug
🐸 "Guess missing letters" beta
Settings → word prediction → word prediction → Guess missing letters
v0.53.3.8
⚽ Multitap key, read this for more information
v0.53.1
⚽ [CURSOR] key, read this for more information
⚽ new option for gesture input (swipe) behavior.
To use it:
Slide gear key → automatic → disable insert space after swipe and enable insert space before
Mehr Information
Aktualisierungsdatum:
2020-09-03
Letzte Version:
pie.1.0.2
Anforderungen:
Android 4.4+