[𝗘𝗻𝗱 𝗼𝗳 𝗦𝗲𝗿𝘃𝗶𝗰𝗲] DioDict Pop
Über DioDict Pop
DioDict Pop (Paketname: com.diotek.diodict.pop) wird von 주식회사 셀바스에이아이 entwickelt und die neueste Version von [𝗘𝗻𝗱 𝗼𝗳 𝗦𝗲𝗿𝘃𝗶𝗰𝗲] DioDict Pop 1.1.04.02 wurde am 24. Juli 2018 aktualisiert. [𝗘𝗻𝗱 𝗼𝗳 𝗦𝗲𝗿𝘃𝗶𝗰𝗲] DioDict Pop liegt in der Kategorie von Lernen. Sie können alle Apps von dem Entwickler der [𝗘𝗻𝗱 𝗼𝗳 𝗦𝗲𝗿𝘃𝗶𝗰𝗲] DioDict Pop durchsuchen und 29 alternative Apps zu [𝗘𝗻𝗱 𝗼𝗳 𝗦𝗲𝗿𝘃𝗶𝗰𝗲] DioDict Pop auf Android finden. Derzeit ist diese APP kostenlos. Diese App kann auf Android 4.0+ auf APKFab oder Google Play heruntergeladen werden. Alle APK/XAPK Dateien auf APKFab.com sind original und 100% sicher, schnell herunterzuladen.
★★End of Service Guidance★★
Dear DioDict users, DioDict which has become a strong friend for studying foreign languages will end its service on August 31.
Even after the end of the service, it can be used without problems for existing installed apps. However, updates are not supported and you will not be able to receive support for errors due to OS updates in the future. Please make a purchase decision after carefully considering the contents.
Planned end of the service: August 31
*** DioDict Pop is not a standalone application.Please purchase DioDict dictionaries to enjoy this feature ***
*** The more DioDict dictionaries are installed, the more languages you can use with DioDict Pop. ***
DioDict Pop, easy-to-use e-dictionary!
Make your search faster and easier! "Touch and Pop", anytime and anywhere
Easy search for all DioDict users!
Reduce the inconvenience of running dictionary apps. Just check a meaning quickly with a single hold, touch and pop.
DioDict will be with you when you browse or search online articles, shop products through international websites, check EPL soccer results, or read the news in other languages!
Just tap and hold DioDict Pop whenever you're curious about a word!
★Please Remember! ★
Use DioDict Pop in Three Simple Steps
Tap and hold! Touch! Pop!
Instructions in detail
- Tap and hold the word that you want to search!
- Tap the copy icon on the clipboard!
- DioDict Pop pops in a speech bubble!
- You can check the definition of a word in the summary view.
- When you tap the speech bubble again, the detailed definition is displayed.
- Swipe left/right to view previous/next definition
- Provides interoperation with DioDict3 and DioDict4 dictionaries
- When the bubble view is not visible, the pop-up icons are made transparent.
- If you want to hide DioDict Pop, simply drag it into the trash can.
DioDict English-Korean Dictionary, Japanese-Korean Dictionary, English Dictionary, Collins Cobuild English Dictionary, Korean Dictionary, Lac Viet Vietnamese-Korean Dictionary, Lac Viet Vietnamese-English Dictionary, Mantou Chinese-Korean Dictionary, Vox English-Spanish Dictionary, Obunsha English-Japanese Dictionary, FLTRP Chinese-English Dictionary
*If you use a device with DioDict installed, you can search dictionaries more conveniently using the new interface.
 OS Version : over Android OS 3.0 (Honey Comb, API 11)
 reference devices(Android 4.3 OS) are not available.
Detailed guide for required access items when using DioDict
Permission to save: Access to save required files such as database and fonts for dictionary use
■ CS center :
[email protected]
Our company name is now 'SELVAS AI' officially changed from DIOTEK.
The new name reflects our dedication to Artificial Intelligence technology, all of us at SELVAS AI strive to do our best for our customers.
■ Homepage: http://www.selvasai.com
DioDict Pop 1.1.04.02 Update
Fixed an issue where the alarm sound of the notification sounds multiple times
Fixed the problem that dictionary list is not updated after installation or deletion
DioDict Pop Besonderheiten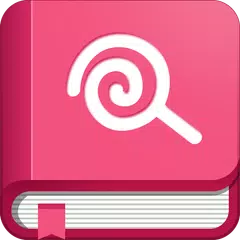 [𝗘𝗻𝗱 𝗼𝗳 𝗦𝗲𝗿𝘃𝗶𝗰𝗲] DioDict Pop
1.1.04.02
APK
Requires Android: Android 4.0+
Architecture: armeabi
Screen DPI: 160-320dpi
SHA1: 7e5a98ce8d0491e7614321431a9efff5504b3fd5
Size: 6.18 MB
What's New:
Fixed an issue where the alarm sound of the notification sounds multiple times
Fixed the problem that dictionary list is not updated after installation or deletion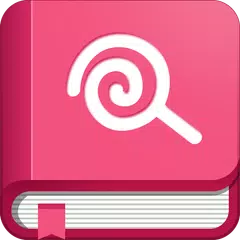 [𝗘𝗻𝗱 𝗼𝗳 𝗦𝗲𝗿𝘃𝗶𝗰𝗲] DioDict Pop
1.1.03.04
APK
Requires Android: Android 4.0+
Architecture: armeabi
Screen DPI: 160-320dpi
SHA1: c542c23ed57a2c02d29ba970b8acff9aae39f606
Size: 6.18 MB
What's New:
- Google analytics removal
- Other bug fixes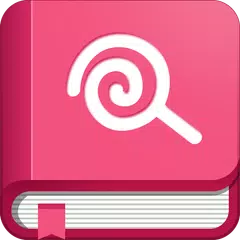 [𝗘𝗻𝗱 𝗼𝗳 𝗦𝗲𝗿𝘃𝗶𝗰𝗲] DioDict Pop
1.1.03.02
APK
Requires Android: Android 3.0+
Architecture: armeabi
Screen DPI: 160-320dpi
SHA1: 147528b77b47c0c7093a3ee5cf87d6822de51ad7
Size: 5.93 MB
What's New:
- Changed CI (copyright, icon, intro)
- Support for Android 7.0 (N OS) added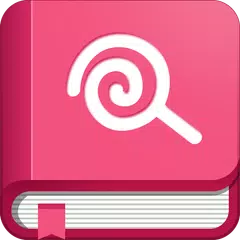 [𝗘𝗻𝗱 𝗼𝗳 𝗦𝗲𝗿𝘃𝗶𝗰𝗲] DioDict Pop
1.1.01.13277
APK
Requires Android: Android 3.0+
Architecture: armeabi
Screen DPI: 160-320dpi
SHA1: 941ba9560210334b8cd83c23d17868303ed4ca7f
Size: 5.2 MB
What's New:
support for Android 5.0 (Lollipop) added
Mehr Information
Aktualisierungsdatum:
2018-07-24
Letzte Version:
1.1.04.02
Anforderungen:
Android 4.0+